Creating Order out of Chaos
Strategies for Organizing Your Work and Home

My friend,
Are you stressed out at work? Do you have too much to do and no time to do it? Do you feel overwhelmed by too much paperwork? Do you need help to increase your productivity? If so, there is hope.
For the past 33 years, Sue McMillin has been in the business of helping individual, small businesses, churches, corporations, government agencies, and non-profit organizations become better organized.
While traveling across the United States and Europe and working with every conceivable kind of person, she has noticed a pattern, a consistent paradigm, or way of thinking, that permeates the minds and hearts of many people. One of the reasons most people struggle with disorganization is because of the way they think.
True, sometimes they struggle because of their lack of training, or they just don't take the time to organize. Mostly, though, it is how they think that gets them into trouble.
As a master coach and trainer, Sue McMillin knows she can change your thinking to change your life. With her expert training and the change in your thinking, you are very likely to stay organized after she helps you get there. The following is a true maxim:
When you think properly about getting organized, you will become organized. The only prerequisite to getting organized is the willingness to change. Once you are willing to change, the training, the motivation, and the time to do it will flow your way.
If you are ready to finally create order out of your chaos at work or at home, then you are invited to...

Creating Order Out of Chaos Training Program
A man of understanding and knowledge maintains order (Proverbs 28:2)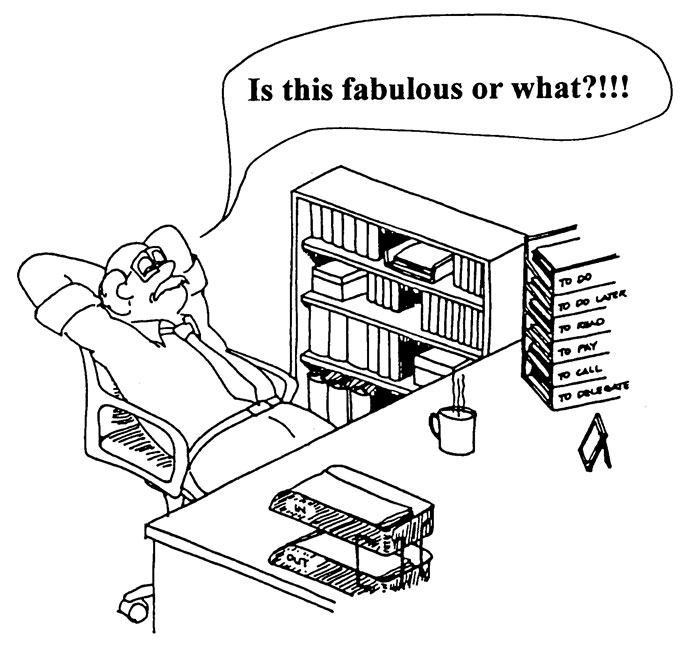 The purpose of this 4-week coaching program is to show you strategies for organizing your work and home and help you implement those.
During these 4 weeks, Sue McMillin's goal is to help you completely organize at least one room at work or in your home.
Lesson 1: Purge Old Files and Outdated Paperwork
Your first step to rebuilding the walls to create order in your home or office is removing the rubble. Therefore, this week you will learn how to purge old files and outdated paperwork.
Lesson 2: Files using FileMAP®
FileMAP® is a simple, snappy, succinct, way to categorize your files based on your work processes or what you do. These categories define what you do but also define how your files should be organized. Finding files when filed in categories is so much faster and easier than filing them alphabetically.
Lesson 3: Loose Papers using the 3D Process
Paperwork should be stored in stackables or some type of sorting capability on your desk based on the action you will be taking on them, for example, Do Now, Do Later or Delegate. Once your paperwork is sorted, finding any piece of paper is a snap!
Lesson 4: Small supplies using the 5-Step Procedure, Space Planning, and Maintenance
In 5 simple steps you can easily organize the supplies in your desk drawers, or the supplies on your shelving unit or in your cabinets and even all the supplies in your storage rooms.
Many times offices can be better utilized if they have been spaced planned correctly. With small changes in your equipment or furniture placement, you become instantly more efficient in your productivity.
Maintenance is crucial for upkeep and effectiveness. I will show you a simple formula for maintaining your office. It takes so little time to maintain once your office is organized.

WHY This Training Is So Important
Let's start with WHY we are doing what we are doing. If you just go and straighten up your office (or home) without knowing your why, it's likely you will get disorganized again.
We all have giants in our land. Right? We all have problems that we have to deal with on a daily basis. Those are basically the giants in our land.
One of the secrets about organizing is organizing provides a wall of order around your life. If you study in scripture the meaning of walls you will find something very, very interesting. Scripture correlates, "A man who lacks self-control, or order, to a city whose walls are broken down." Proverbs 25:28 says, "Like a city whose walls are broken down, is a man who lacks self-control, or order."
Containers are important when organizing things, whether it is your pots and pans, or your knives, forks and spoons, your pens and pencils and rulers, or whatever.
Well a container to your physical life is the equivalent to boundaries to your spiritual life, or walls. When you have a wall of order around your finances that means that your finances are in order. When you have a wall of order around your marriage, that means your marriage is in order.
When you have a wall of order around your kitchen, that means your kitchen is in order, and so it's important to understand about walls which are order around every aspect of our life, and I want to show you in scripture how significant it is.
Do you remember the story of Nehemiah and how he helped rebuild the walls around Jerusalem in 52 days. When I first started my business I thought, "Why did God spend a whole book on a man who built the wall?" That's all he did, was build the wall around Jerusalem. Well as I studied Nehemiah, I discovered why.
Once Nehemiah built the physical wall around Jerusalem, three things happened - The word was restored to the people, worship was restored, and work was restored. Those three things will be restored in your life when you establish a wall of order around every aspect of your life.
Nehemiah 1:3 says, "Those who survive the exile and are back in the province are in great trouble and disgrace." Why? Because the wall of Jerusalem was broken down. The same applies to you. You will experience great trouble in your life in any area where the walls of order are broken down.
Proverbs 24:30-31 says. "I went past the field of a sluggard, past the vineyard of man who lacks judgment. The thorns had come up everywhere, the ground was covered with weeds, and the stone wall was in ruins."
Do you see how important walls are, and that is what we are going to do in this training program. We are going to establish a wall of order around your office and your home.
Psalm 144:11-14 basically says, "Once the wall of order is reestablished there will be no breaching of walls, no going into captivity." When you have a breach in your wall, you are experiencing captivity.
Isaiah 58 says, "Your people will rebuild the ancient ruins and will raise up the old age-old foundation. You will be called the repairer of broken walls."
That is Sue's vision, to restore people's lives and build the broken walls up around their lives. That is why we are doing what we are doing. If you can get that why, and hold on to that why, then you will be able to continue maintaining your office once it's organized, because you now know the why.

How This Training Program Works
In the Spring of 2015, Dr. Sue McMillin led a live 4-week virtual training course to empower and equip people to bring order to their homes and work.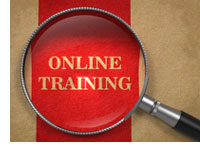 During each of the live training Lessons (webinars), participants were able to watch Sue coach four people to organize their offices in real-time. The last 30 minutes of each live training was reserved for questions and answers.
During these 4 training Lessons, participants were able to follow (see and hear) the progress for each of these four people to inspire them to take action. In her presentations, Sue showed before and after photos each week for these four people so you will know how to organize your office or a room at home.
Now you can have access to all these resources, including audio and video replays, outlines, PowerPoints, and relevant bonuses immediately when you sign up.
When you sign up, you will receive immediate access to a private Member site with replays, Sue's books, and other resources to reinforce and supplement what you are learning during the training Lessons.
This is like receiving 4 CD's and 4 DVD's, but the resources are available immediately and you can access them anywhere.
100% Satisfaction Guarantee
If you are not delighted with the training and the results you experience, simply email me within 30 days of when the coaching program starts and I will either reconcile the problem or gladly refund all your money.
You have nothing to lose and everything to gain! Guaranteed!
Your success is my success and vice versa!
Creating Order Out of Chaos
Training Program
Priority Order Form
YES! I want help to create order out of chaos at work or home and then know how to keep it that way.
Special Offer:
The normal price for this expert training and coaching is $400 for all 4 Lessons.
However, for a limited time we are offering a $200 savings, making your price only $200 for all 4 weeks.

CLICK button to join!
All payments are processed using a secure server

Blessings to create order out of chaos!
Joseph
Joseph Peck, M.D.
The Time Doctor
Empowering Dreams
Author, I Was Busy, Now I'm Not
Meet Sue McMillin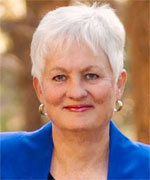 Upon graduating from the University of Kentucky in 1968, Sue spent 3 years in full-time Christian work at Christ Center, an inter-city ministry in Lexington, KY. She then traveled and lived in Sweden for one year sharing her faith in schools and churches. She has been a school teacher for 4 years and has worked for the government for 6 years at the Navy Federal Credit Union in VA.
In 1982, she created her seminar/coaching business, With Time To Spare, and now travels throughout the USA and Europe offering her services to corporations, hospitals, associations, manufacturing, government agencies, churches, Christian camps and individuals in developing strategies for organizing their work and life.
She has written three books and has had articles published in Focus on the Family Pastor's and Brio Magazines, Spirit Led Woman, and the Godly Business Woman Magazine. She has also been featured in USAir, Changing Times, KY Living Magazines and the Washington Post Magazine.
Partial List of Clients
Corporate: AOL, 3M, USDA, Steelcase, Toyota, ABA, APA, NEA, Eli Lilly, Hospitals in 7 states
Christian: Focus on the Family, YWAM, Youth for Christ, Young Life, Prison Fellowship, Navigators